On March 9, Associate Professor Li Haoyu, director of Cheung Kong Industrial Design Center of Shantou University, received a notice that his design "Ring a life" won the Red Dot Design Award in 2018.
"Ring a life" with good wishes of a promise from Shantou University, was designed by the Cheung Kong Industrial Design Center and manufactured by CHJ Jewellery, for all 2017 Shantou University graduates.925 silver was adopted for this tailored made ring and a unique student number was sculptured inside by laser cutting.
The ring is designed with the design method of extending and rotating. The shape was created by growing STU from a small beginning into a mighty with a circle end. It is a precisely calculated conch cut surface. With a slight rotation, you can see the English abbreviation "STU" of Shantou University. Thanks to the 3D digital modeling technology and 3D molding machines, this design can be realized.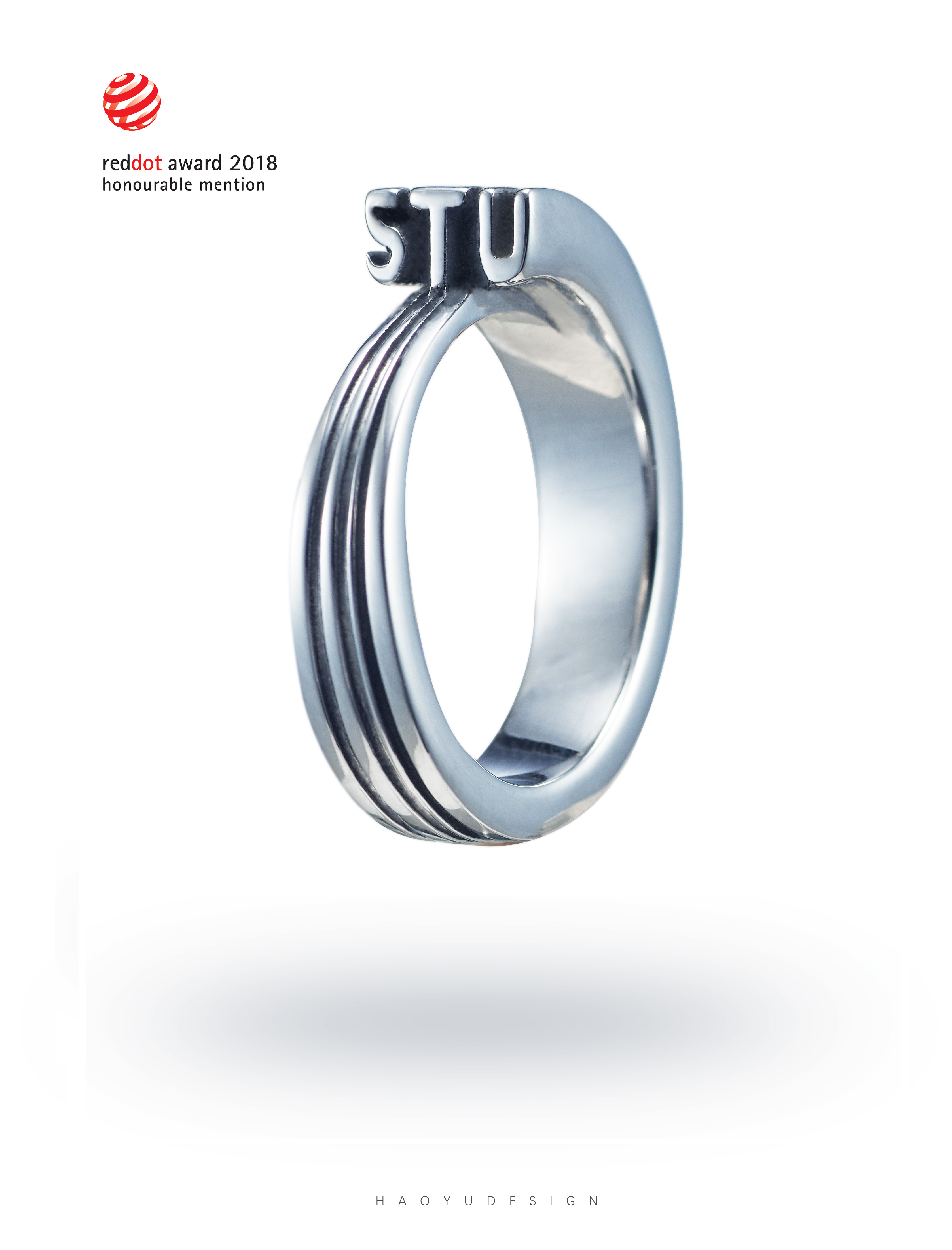 Supported by CHJ Jewellery, this design was appointed by Shantou University to Prof. Li Haoyu. During the design and production process, continuous support and advices were offered by STU leaders and colleagues from Student Affairs Department. With all support and help, the design of the ring was realized and well received by graduates.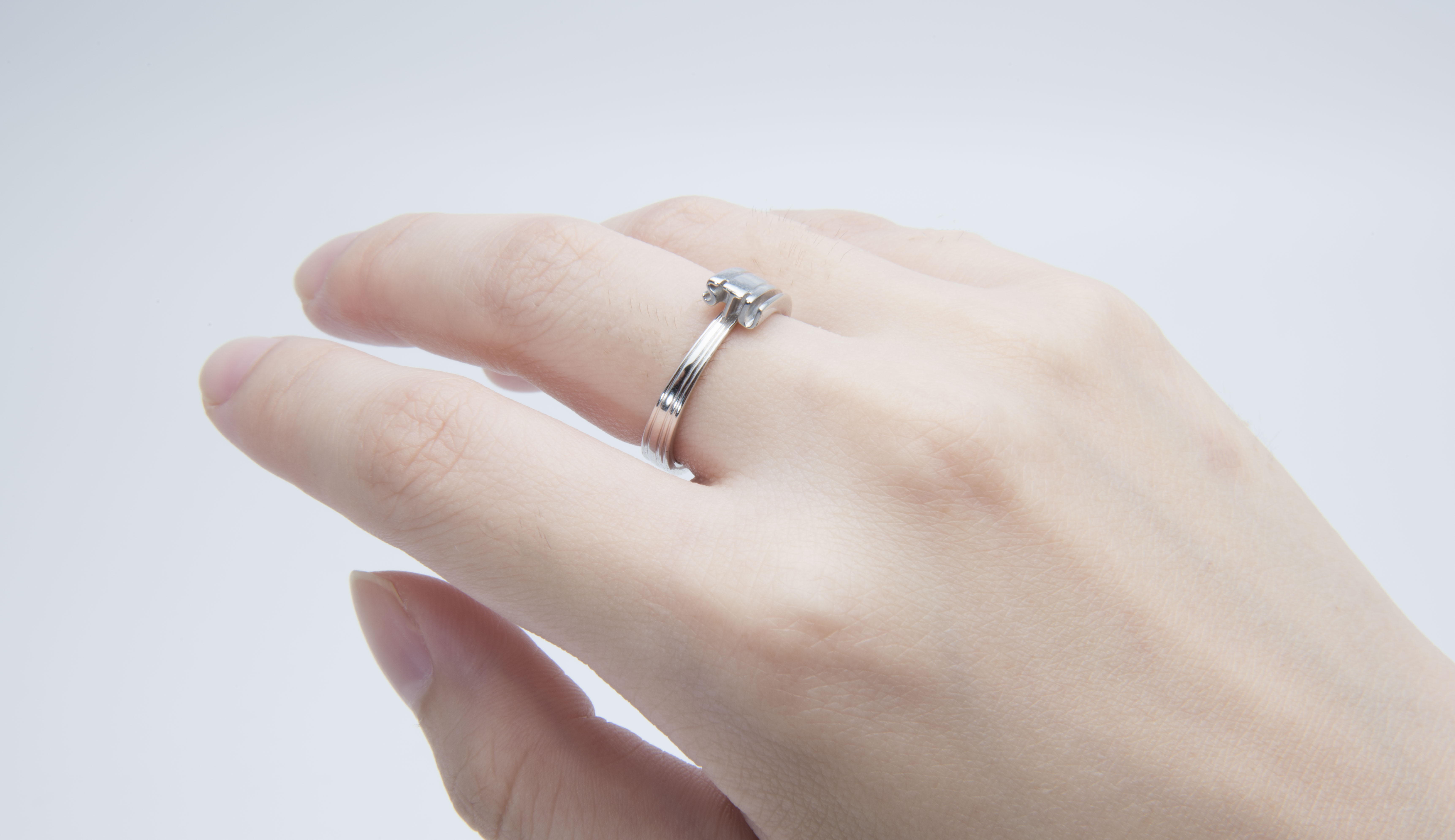 When talking about the award-winning process, Li Haoyu recalled that at the time only one week left before the submission deadline. In order to present the ring to all juries within the time limit, he asked a friend to take the ring to Hong Kong and  send by the fastest courier company. "Without his help on delivering, there might not be such an award. So I would like to take this opportunity to thank him."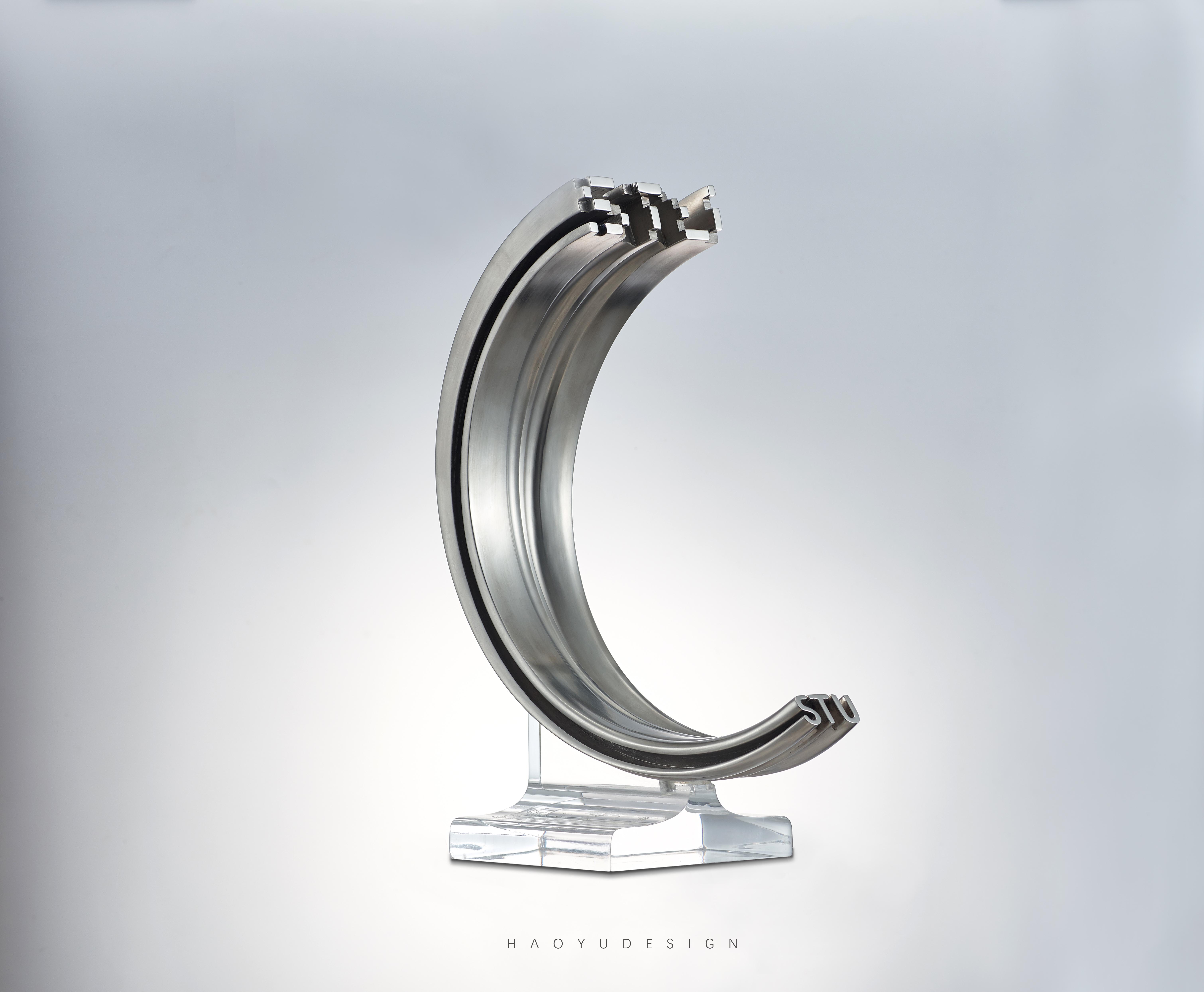 The sculpture, continuing the design concept of the ring, will be donated by alumni to Shantou University.