Souvenir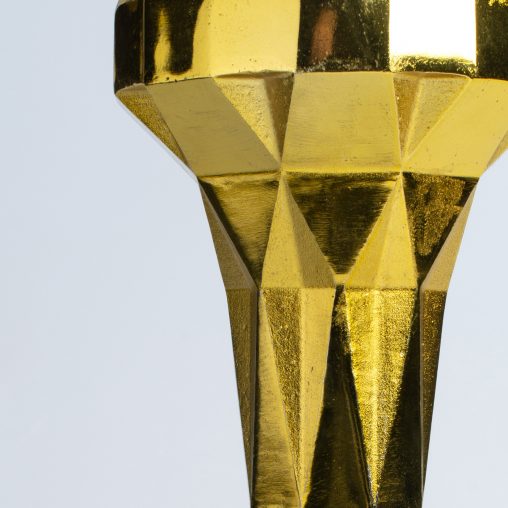 Invited by Shantou University Alumni Office, I design this cup for football game. It reflected again my design concept of geometry. The base made of ebony and body of stainless steel combined commendably to present the feeling of power. Definitely such feelings reach the high peak while the cup was holding by the champion. This design request came after my client's visit of my studio. They deeply impressed by my design of trophy for Kan Tai-keung Design Award. The production of this cup was sponsored by Han Chao Water Purifier Company and stored permanently in Shantou University.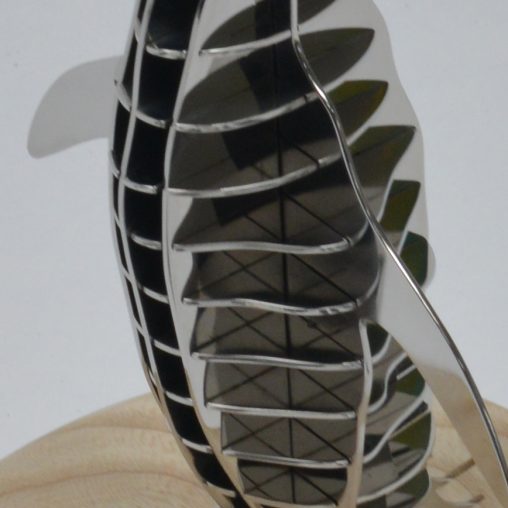 This penguin is designed upon request of Li Ka Shing Foundation by which sponsored the Antarctic Expedition Program for Shantou University students and faculties in June 2013. As limited edition, the souvenir is also an important part of my exhibition design "White & Blue" for preview of this program. With the model of emperor penguin and laser cutting technique, the souvenir is simplified into 22 slices and easy to plug together. Both stainless steel and plexiglass models are offered for different budget concerns.
The trophy was designed and produced for Kan Tai-keung Design Award in November 2012. Outstanding features are created as follows. 1. Sharp angles and dimensions were present with special combinations of letter K, which emphasize the name of this competition. 2. A traditional Chinese ruler "chi" and an international length scale "inch & foot" were placed on each side, with the meaning of design based on different matters of scale and also culture exchanges. 3 The proportion of top triangle and bottom is 62 :100. Such a golden ratio makes perfect appearance and shadow of the trophy. Last but not least, with more than 2 ways of placement, it offers choices for winners.